Amis d'la Curma Association

via Angelo Morbelli 1
frazione Colma,
15030 Rosignano Monferrato (AL)
Italy

Phone: +39.0142.48.82.68

e-mail: info@amisdlacurma.it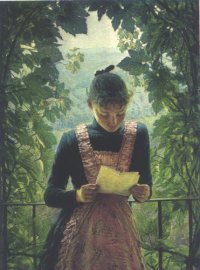 The first letter - 1890 - A. Morbelli painting (Mazzotta coll. )
---
Website: www.amisdlacurma.it
Last updating:
14th april 2010
© Webmaster: Alfredo Frixa (Maria Giulia Collosi from 2005 to September 2007)
Contacts: info@amisdlacurma.it or Anita Rosso
First publication: 2005 (restructured: october 2007)
Translations by: Ornella Bo, Elena Colombano, Claudia Mattiozzi and Nola Jane Williams
with a small contribution of Alfredo Frixa

The pictures shown in this website were taken by: Angelo Angelini, Claudio Ariotto, Stefano Campagnola, Carlo Cane, Damaso Caprioglio, Ernani Caprioglio, Alfredo Morbelli, Roberto Morbelli, Luciano Panati, Anita Rosso, Piero Rosso, Ruud Schuttenhelm, Alfredo Frixa, Fabrizio Frigeri, Stefania Baldizzone, Luca Finco, Furlan.

Angelo Morbelli's biography, images and pictures were directly provided by Roberto Morbelli.

The animated gif on the head of these pages, was made using sections of the following Angelo Morbelli's paints: La partita a bocce (1885), Giardino alla Colma (1915), Alba domenicale (1915) and Mietitrici.
The publication of images and pictures was authorized by authors and owners. The download and republication is forbidden if not authorized by "Amis d'la Curma" Association.